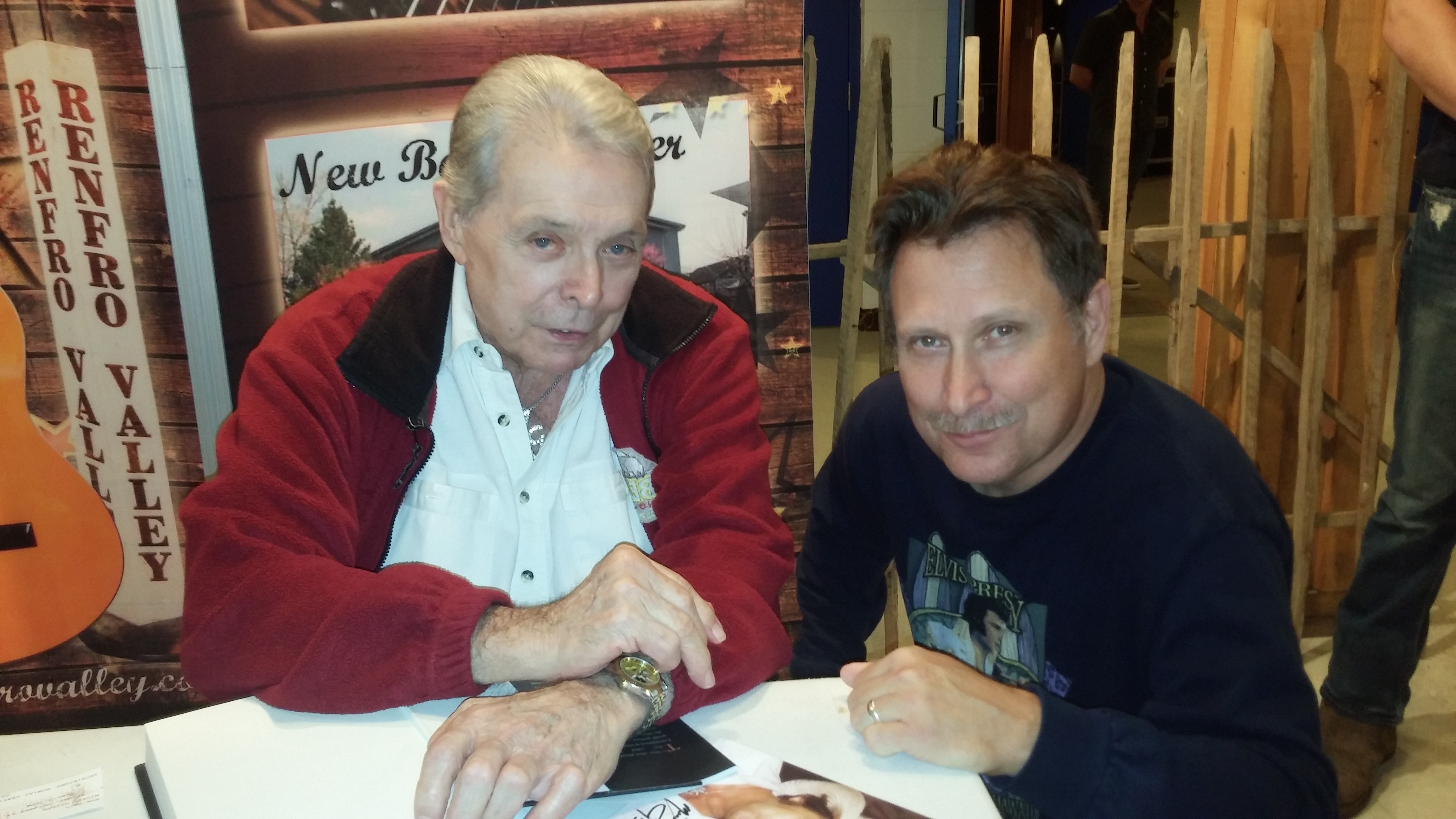 On October 14, 2016, I was fortunate enough, to enjoy a show by one of my earliest musical heroes, Mickey Gilley. Mickey Gilley has a long history in the music business and for good reason. His music is unique. I do not know what others have written about Gilley's musical work, but I liken his voice and musical styles to a kind of country Honky-Tonk Crooner. I like country music and a variety of other types of music, but Gilley encompasses a catagory that is all his own. His Cousin, Evangelist Jimmy Swaggart, is an excellent gospel singer and piano player, and his other Cousin Jerry Lee Lewis, is pretty much a living legend. Mickey Gilley provided an excellent backdrop with his famous club Gilley's for the movie Urban Cowboy, starring John Travolta and Debra Winger. Mickey has appeared in various television shows throughout the years, including the Dukes of Hazzard, where he got a little kiss by sexy actress Catherine Bach!
Mickey explored much of his career with the audience at Renfro through words and pictures. It was a show worth every penny. He pointed out encounters with other famous stars that I, as a fan, had no knowledge of. As far as the performance of Mickey, his voice was still strong and clear, the band was great, and his back-up ladies sounded great. Mickey still thoroughly entertains!
One of the greatest moments was meeting one of my early heroes in person. He sat out front after the show and signed books and pictures for his fans. He was really a nice guy. I purchased a book he offered at the show. The book is entitled Unconquered, The Saga of Cousins Jerry Lee Lewis, Jimmy Swaggart, and Mickey Gilley. I have not had time to read the book yet but I will, and when I finish it, I most likely will review it right here. I think it will be interesting, it's not every day that you have three cousins, with enormous musical talents, who all have been tremendously successful in their pursuits. I will keep you posted on the coming of that review if you are interested.
Mickey Gilley is 80 now, and still moving fast. If you have a chance to see one of his shows, you should do so. The America we have all known is changing, and Mickey Gilley and others like him offer you a taste of the past, revealing the unique and shinning greatness of this country. If you want to see one of Mickey's shows, you know the drill, hit the google search button, and that applies to getting to Renfro Valley's site as well. Renfro Valley Kentucky is one great place to visit, not only for the great entertainers they feature, but because of the walk down memory lane they provide with their nostalgic attractions in the area around the show house.
Thank you Mickey, for a highly entertaining and satisfying experience.
Mark Damon